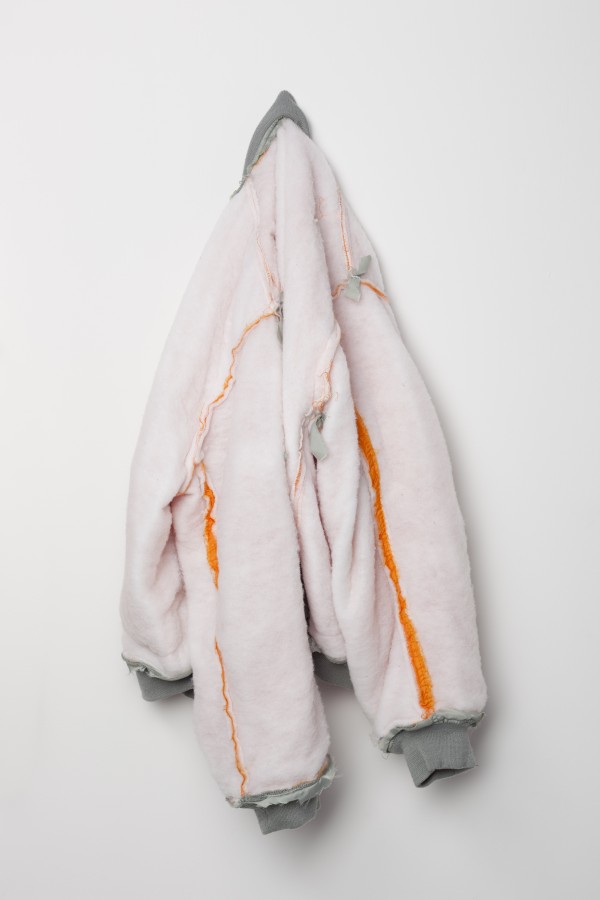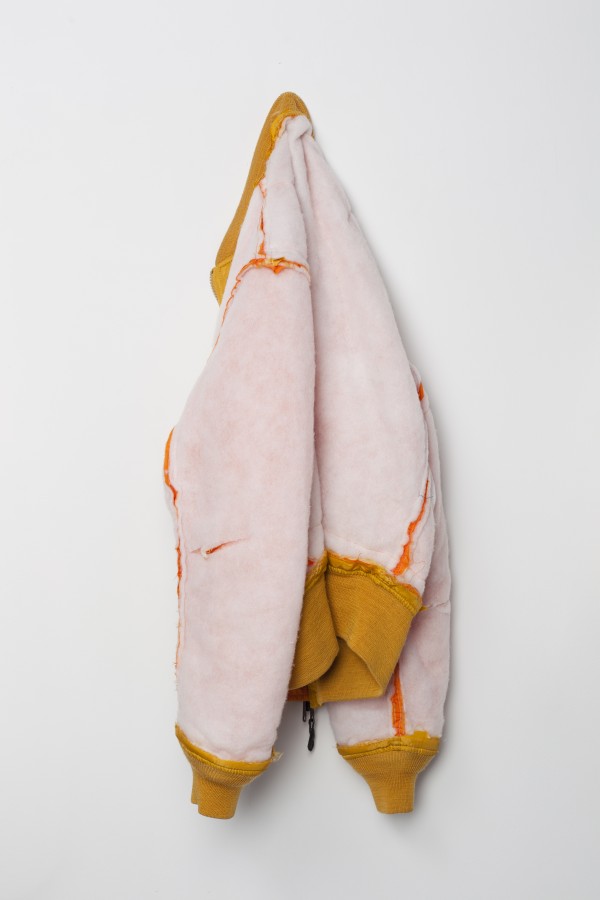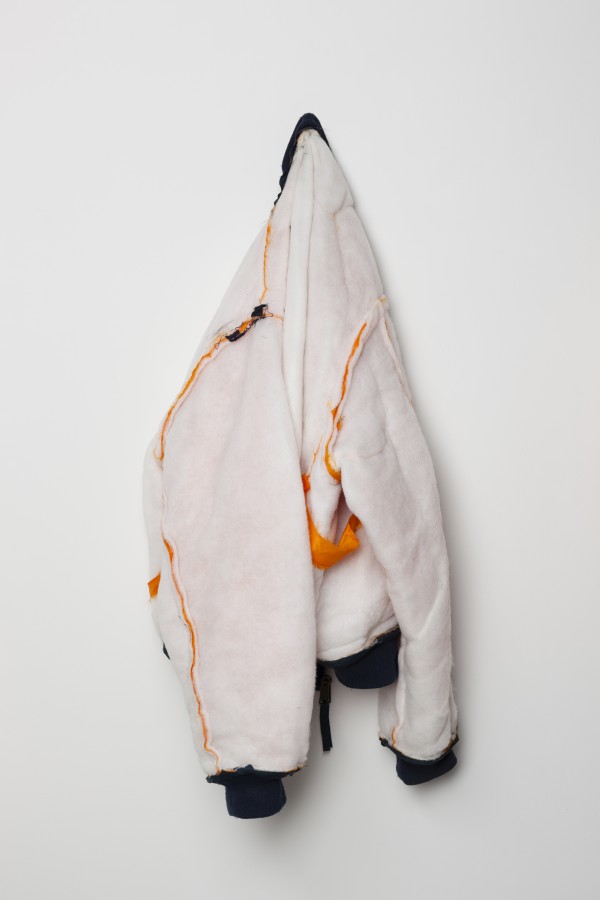 The series Naked Bomber Jackets are not for sale.
The artist states:
The jackets function as a badge similar to motorcycle gangs like the Hells Angels or Bandidos, you automatically become a member of the international Gang or Charter of Simon Mullan supporters by wearing one of these Naked Bomber Jackets.
Furthermore, one has to guarantee that the jacket will be worn, preferably at Art events across the world. The jackets can never be fully owned and can be seen as a temporary loan. With that in mind, the artist hopes to keep up the quality of his work and if the person once has the feeling that she or he cannot support the artist´s work anymore, the jacket has to be returned to the artist.
' I hope I will never get back one of these Naked Bomber Jackets'.
Simon Mullan, 2015, London.