Spacers Simon Mullan from DITTRICH & SCHLECHTRIEM on Vimeo.
Simon Mullan
Spacers
5 Jul 2021 – 28 Aug 2021
2020 YEAR OF THE RAT
Soufiane Ababri, Alfredo Aceto, Roger Ballen, Julius von Bismarck, Asger Carlsen, Julian Charrière, Andrej Dùbravsky, Andreas Greiner, Katarina Janeckova Walshe, Robert Lazzarini, Thomas Liu Le Lann, Bernhard Martin, Nicola Martini, Simon Mullan, Fatma Shanan, Jonas Wendelin
18 Nov 2020 – 19 Dec 2020
out of order
werke aus der sammlung haubrok
neues museum nürnberg
16.1.2020, 18 uhr
performance von ari benjamin meyers
the lightning and its flash (solo for conductor)
16.1.2020, 19 uhr
eröffnung
out of order teil 2
laufzeit
17.1. – 1.3.2020
mit werken von:
richard artschwager, martin boyce, tom burr, henry codax, martin creed, jeroen de rijke, willem de rooij, jimmie durham, cerith wyn evans, günther förg, mario garcía torres, rodney graham, wade guyton, lone haugaard madsen, georg herold, callum innes, emily jacir, imi knoebel, dennis loesch, scott lyall, park mcarthur, rodney mcmillian, jonathan monk, simon mullan, philippe parreno, joyce pensato, peter piller, vaclav pozarek, stephen prina, florian pumhösl, daragh reeves, michael riedel, karin sander, gabriele schmidt heins, andreas slominski, wolfgang tillmans, kelley walker, james welling, ian wilson, christopher wool, haegue yang, heimo zobernig
neues museum
staatliches museum für kunst und design
luitpoldstraße 5
90402 nürnberg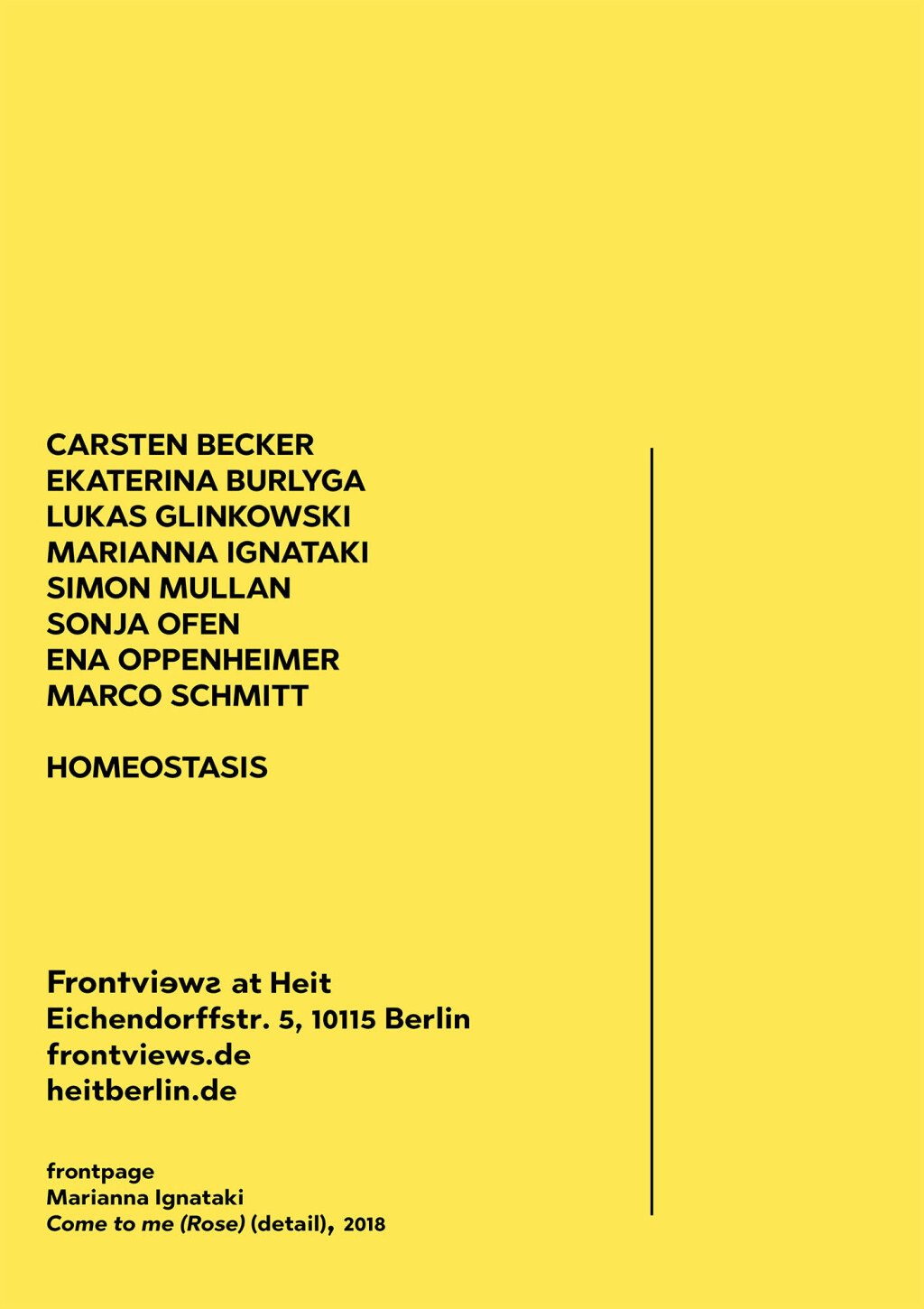 UPCOMING / Galerie Nathalie Halgand
SHOWING UP FOR WORK
30. NOVEMBER 2018 – 21. DECEMBER 2018 
Vernissage Thursday November 29th, 6-9 pm
** Afterparty at Roxy 10pm, come and celebrate with us! **
A vague feeling of resignation accompanies the last drag of a cigarette before its stubbed out outside the door to the factory, a last breath of freedom followed by a renewed sense of purpose. There's a job to be done. A role to be performed, gears to be turned. And you are dressed for it. Stepping into the building, you step onto a stage and assume the persona you're hired for, its postures and subtle choreography of gazes and gestures. Lowered eyes, a sidelong glance, the shuffle of shoes register your arrival, your bodily presence a bare signal of your willingness to meet expectations.
Every shift begins with a repetition of this moment of uncertainty: will they show up—on time? Even more than a time clock, a worn path at the door is a mark of discipline. Continuity of work affords the ground to smooth tensions always latent in employer-employee relations, through the push and pull of contracts, negotiations, incentives and shows of resistance. Slow-downs, strikes, lock-outs. Solidarity born of common interests inscribed in grease stains on habitually worn uniforms, reissued in new dye-lots as long as the work holds out. Closings, outsourcing, automation disturb this hard-won balance and the politics of class struggle built upon its foundations. The abstraction of the working class fractures with the retirement of the uniform, a relic of labor's geographical and technological redistribution. In the work of Simon Mullan, the worker's suit returns to the status of an aesthetic object, a holder of symbolic and material significance to be reworked.
Past the gallery door the carpet is clean and white. Across the room, a chair beckons the freelancer, whose primary skill for hire is an attention span usually exercised in front of a screen. But first, the chair itself extracts a modicum of this form of labor. Its shape is banal; its texture intriguing. Its color, reiterated throughout the exhibition, a montage of blues and white. Neatly painted and reupholstered in old Blaumann suits, the old DDR chair becomes a seat of the new economy. Under the minimalist logo of three blue bars of deconstructed uniforms, Mullan operates a narrow liminal zone between nostalgic irony and good honest work that does not forgive the viewer the obligation to show up.
by Dehlia Hannah
————————————————————————————————————————————————————————————————-

Light -Video- Sound Biennial
SIMON MULLAN: continuous power
Sound Installation
In continuous power (2011–ongoing), "high" culture and "street" culture come together in a sculpture-as-concert: Eight custom automobiles projecting sound from powerful, ridiculous hi-fi systems are arranged in a circular formation. This temporary space functions as a surround-sound listening environment for the audience, who may come and go as they please.
Sounds created by Bernhard Rehn, Julian Hruza and Simon Mullan.
On view:
Saturday, Nov. 3, 2018; 7pm – 2am
Venue: Kay Bailey Convention Center Dallas
——————————————————————————————————————————————————————- Walch&Winkler: Miete Strom Instagram
26.09. – 30.09.2018
Am Moritzplatz
Oranienstr. 58
10969 Berlin
———————————————————————————————————————————————————————–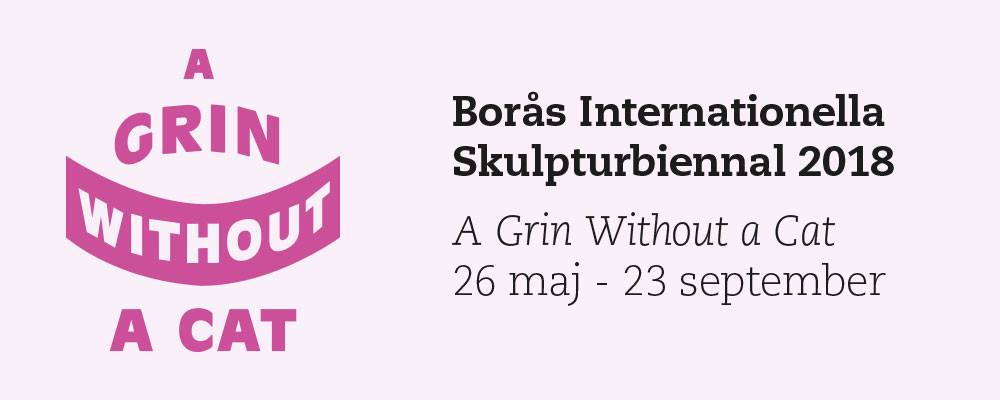 (ENG)
26th of May – 23th of September
For the sixth time, we have the pleasure of inviting you to our international sculpture biennial with artists from all over the world. The artists invited for the 2018 edition will be exhibiting both in the Museum and in public space.
The Curator of this year's biennial, A Grin Without a Cat is Power Ekroth.
BLAUMANNSolo Exhibition at DITTRICH&SCHLECHTRIEM, Berlin.02 MARCH – 14 APRIL 2018 / OPENING: FRIDAY, 02 MARCH / 6 – 8 PM
TRANSITIONING SPACES
2 December, 2016—15 January, 2017
Hugo Canoilas, Christoph Meier and Simon Mullan
ART+TEXT BUDAPEST is pleased to present Transitioning Spaces, an exhibition of site-specific artworks by three contemporary artists from Vienna: Hugo Canoilas, Christoph Meier and Simon Mullan, Curator: Jade Niklai.
http://www.freundevonfreunden.com/journal/simon-mullan-flits-between-the-parallel-art-worlds-of-berlin-and-london/
Vienna Contemporary / Nathalie Halgand
ABC Berlin 15—18 September 2016 Station-Berlin Dittrich & Schlechtriem | Simon Mullan
MICHAEL DEKKER und SIMON MULLAN
EIGEN + ART Lab – in Zusammenarbeit mit Dr. Hans-Jörg Clement, Kurator des Trustee Programm der Konrad-Adenauer-Stiftung / 5.7. – 30.7.2016
Group show at Sven-Harrys konstmuseum / Swedish Art: Now!20 apr—6 jun 2016
SOMETHING ELSE , OFF Biennale CAIRO / Opening 28th of November / Curated by Power Ekroth.
Event Potential / Group show curated by GSL Berlin at Harbor Gallery , New York.
OPEN STUDIO : 29.04 : 19:00- 23:00 ( opening ) running to 03.05.
Solo show at "haubrok foundation" / Berlin / Fahrbereitschaft Berlin. March 2015 !
Solo show at "Belenius&Nordenhake" Jakobtorg 3 / 21 august – 21 september  / Stockholm, Sweden.
The Final show at 21er Haus / Performance within Franz Graf Finisage / Vienna / 2014.
BIOTOP : Group exhibition at Biologiska Museet in Stockholm
Participating artists: Alexander Gutke, Allen Grubesic, Bigert & Bergström, Hilde Retzlaff, Ilja Karilampi, Johan Strandahl, Johanna Gustafsson Fürst, Karl Norin, Luca Frei, Maria Hedlund, Nadine Byrne, Simon Denny, Simon Mullan, Sophie Tottie, Willem Andersson.
HIGH ON LOW LIFE  / February 2014 / Telemark Kunstnerssenter / Norway, group show curated by Power Ekroth.
16 May – 25 May 2013 : "Intermorior" is screened at Eyebeam Art+Technology center i NYC as apart of "video_dumbo". http://www.videodumbo.org/
01. Dez- 31 March 2012 : A project in collaboration with Klas Eriksson and Curated by Alida Ivanov.  www.erikssonmullan.com
31. Aug. – 16. Sep. 2012 Solo Exhibition at Belmacz Gallery : CITY / URBAN CAMOUFLAGE
07. July Rencontres Internationales / Haus der Kulturen der Welt / Berlin, Germany 2012.
24. May – 21. Juni 2012. Group exhibition at ANNAELLE Gallery, Stockholm Sweden.
11. May 2012. "Top Nice" Exhibition at SVARTA HALET Stockholm  Sweden.
08. May 2012. Screening of " Intermorior" at Beirut Art Center in Lebanon.
31. March 2012. :Performance for a TOP NICE event at Liljevachs Konsthall, Stockholm Sweden.